Hey there! I decided to do this random book tag post as I've never done one before. I thought it would be fun to do too! I also wasn't tagged by anyone to do this, it's out of my own boredom and interest. "But oh my god Kat, how are you bored when you read so much!?" To be honest, I have no idea. Let's continue anyway. 🙂
Ps, I'd like to do a shout out to Carissa Reads It All as her blog is where I found this tag post. 🙂
1: Best Book You've Read in 2017 So Far?
Ahhhhh this is a hard one. I've read so many good books! Can I list them all? Haha, seriously though, I feel like each book becomes the best book I've read so far because it's at that moment in time when I'm experiencing whatever, I fall in love with the book.
If I had to chose one, I think it would be Wuthering Heights by Emily Bronte. Why? Because I loved AND hated this book at the same time. I don't know how it is possible, but it happened. It made me feel so many things.
2: Best Sequel You've Read So Far?
After You by Jojo Moyes. So many emotions, maybe even more than the first book. I feel like a lot of sequels can be a let down, but this one kept the pace up. It kept me intrigued as much as the first book did.
3: New Release You Haven't Read Yet, But Want To?
All The Light We Cannot See by Anthony Doerr. I've read the blurb so far and it's had my attention ever since. I've already bought it. It's just sitting on my bookshelf, enticing me, waiting….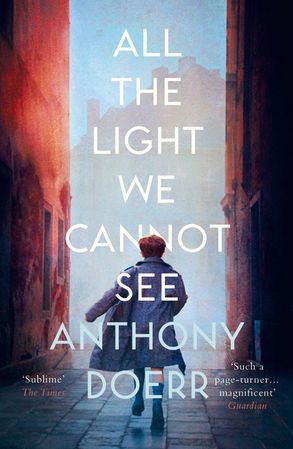 4: Most Anticipated Release for the Second Half of 2017?
Straight up – Tower of Dawn by Sarah J Maas. It's a spin off of the Throne of Glass series, from Chaol's perspective (an interesting character in the book. To be fair though all the characters are amazing).
5: Biggest Disappointment?

I think I don't actually have a disappointment for this year in books. I feel the reason is that I always open a book with no expectations. If I did have to choose one though, it would be Stealing Snow by Danielle Paige. I actually really love this book, but it was probably the most anti-climatic of all the books I've read this year.
6. Best Surprise?
The Bone Labyrinth by James Rollins. I haven't ever read a Rollins book, but boy was I shocked when I picked this one up. Not so much in the beginning, but as I got more into the book, I was more and more surprised at how much I was fascinated by it. I absolutely love this book and never thought I would actually enjoy it. But I did, and here I am.
7: Favorite New Author?
Why you gotta make me choose for? I started reading Sarah J Maas AND George R R Martin this year, so I'm MAD that I have to choose one. I'll go with Maas though. Her books are so compelling and I couldn't put them down! Plus I haven't read enough of Martin's books to say that he's a favourite… yet.
8: Newest Fictional Crush?
I think I would like to go with Jon Snow. Watching the show already made me have all the feels for him but now that I've started reading the A Song of Ice and Fire books this year, I feel like I've got to know his character a lot more. Jon Snow baby, come at me.
9: New Favorite Character?
I'm definitely sticking with Manon Blackbeak from the Throne of Glass series. She's one bad ass witch.
10: Book That Made You Cry?
Me Before You by Jojo Moyes. This book is so beautiful and heart-wrenching. The movie does not do it justice. I still love Emilia Clarke's work though.
11: Book That Made You Happy? 
Sense and Sensibility by Jane Austen. This book has the biggest plot twist ever at the end and the outcome made me so happy. It's one book where I was really satisfied with the ending. No massive cliff hanger, no horrible deaths, just perfection.
12: Favorite Book To Movie Adaptation?
Off the top of my head, I don't recall having seen any adaptations from books I've read this year. I watched Me Before You last year so that doesn't count.
13: Favorite review you've written? 
I think I would choose The Blue Between Sky and Water, by Susan Abulhawa. It's not that I was happy with the way I wrote the review (I'm still an amateur at these so my reviews are quite short too), but more so the fact that I was so in love with this book, I poured my heart out into writing what I thought about it.
14: Most Beautiful Book You've Bought This Year?
Of course the answer to this is my Clothbound Classics! One book in particular is Wuthering Heights. I don't know why but I feel so drawn to it. It's so mesmerising. (The picture below really doesn't do it justice – it's so beautiful in real life.)
15: What Books Do You Need to Read By The End of The Year?
I have a super long list for this blog in particular, but on my personal TBR I'd love to get through all of the A Song of Ice and Fire books, as well as To Kill A Mockingbird. I haven't read that one yet, and I feel like it's esssential. Also, The Handmaid's Tale.
I tag whoever would like to do this!
Happy Reading,
Kat xx
*All images were obtained from google search.